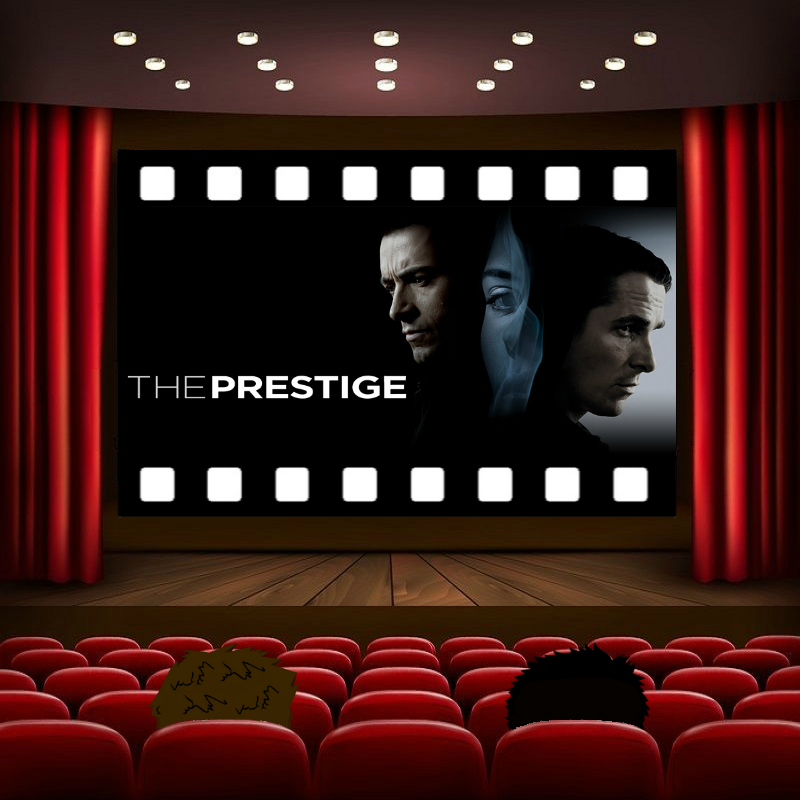 We both love a good Nolan film, but can we breakdown arguably his most complex film? We also debate (well, argue...) about Cutter's motives, get tongue tied by overusing 'Bad Borden', and try and find every hint and clue that was shown to us along the way leading up to that crowd roaring conclusion. We also give another update on the IMDb Top 250 list, as well as talk about what else we've been watching, where Dean gives his non spoiler review of the new Star Wars film, The Last Jedi.
So come on in and join our journey!
If you enjoy our show, please support the podcast by becoming a patron! For as little as a dollar a month, there's plenty of rewards and benefits we have lined up for you along the way, including early access to this main show, as well as a weekly patron only podcast where we do breakdowns of films not on the top 250 list. So please go and check out the page, see if anything interests you, and we hope you can join our little community and help make this podcast grow!
https://www.patreon.com/themoviejourney
FOLLOW US:
Twitter: https://twitter.com/themoviejourney
Facebook: https://www.facebook.com/themoviejourney/
SHOWNOTES:
Introduction (0:00)
IMDB 250 Update (1:45)
The Prestige Breakdown (3:26)
Final Thoughts (1:02:50)
Our Rankings (1:06:17)
Listener Reviews (1:07:17)
Next Week's Movie (1:10:05)
What Else We've Been Watching
Room (1:11:15)
BASEketball (1:12:14)
Columbus (1:13:53)
Star Wars Episode VIII: The Last Jedi (1:15:42)
Play Now