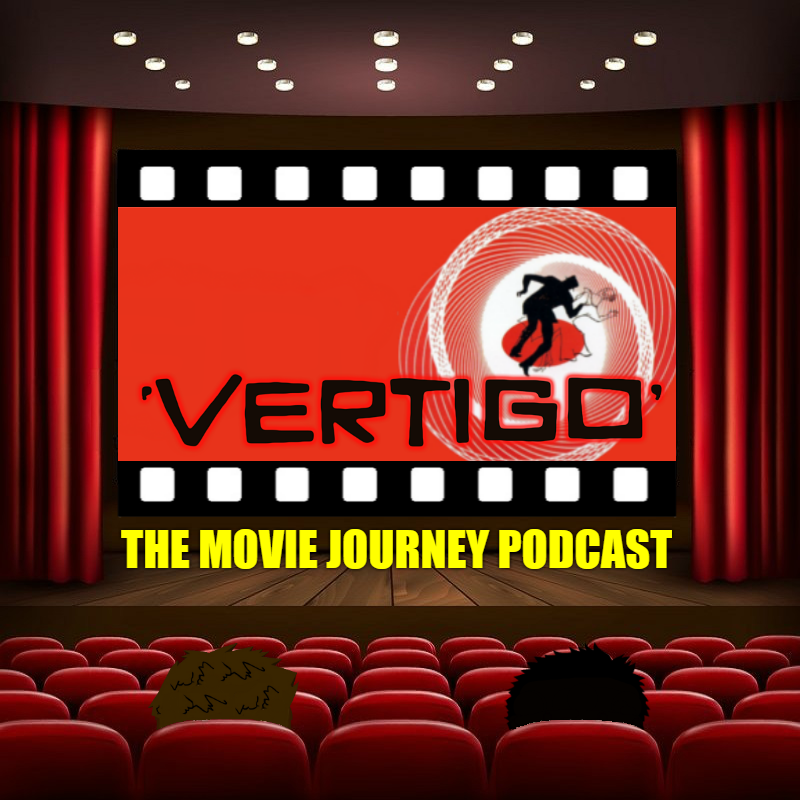 We're back! We both survived Christmas, New Years and even a milestone birthday, and we've come out the other side into the Golden Age of Cinema. Our first of many Hitchcock films, we ask the question: does this really deserves the greatest film of all time title it has received on some lists? Dean tries to get Daniel to get invested in a sequel, and can't stop talking about his love for Midge, while Daniel takes his love for colour to the next level. We also give a big update on the IMDb Top 250 list, and get into a jumbo size version of what else we've been watching, including a couple of Golden Globe winners. Finally, Daniel gets Dean to pay up on a bet.
So come on in and join our journey!
If you enjoy our show, please support the podcast by becoming a patron! For as little as a dollar a month, there's plenty of rewards and benefits we have lined up for you along the way, including early access to this main show, as well as a weekly patron only podcast where we do breakdowns of films not on the top 250 list. So please go and check out the page, see if anything interests you, and we hope you can join our little community and help make this podcast grow!
https://www.patreon.com/themoviejourney
FOLLOW US:
Twitter: https://twitter.com/themoviejourney
Facebook: https://www.facebook.com/themoviejourney/
SHOWNOTES:
Introduction (0:00)
IMDB 250 Update (2:32)
Vertigo Breakdown (6:03)
Final Thoughts (49:02)
Our Rankings (52:05)
Listener Reviews (53:14)
Next Week's Movie (55:30)
What Else We've Been Watching
Mother! (57:49)
Star Wars Episode VIII: The Last Jedi (58:51)
Justice League (1:01:32)
Blade Runner 2049 (1:05:56)
Three Billboards Outside Ebbing, Missouri (1:09:01)
Lady Bird (1:11:57)
The Disaster Artist (1:13:42)
Play Now