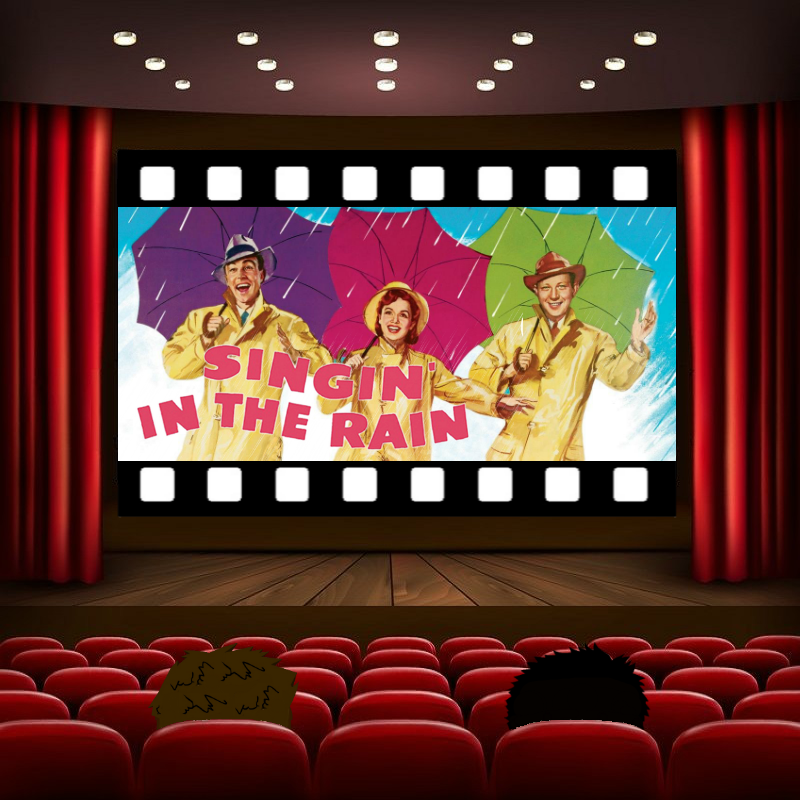 So what do you do when you haven't put out a podcast in a while? You unleash the biggest one you've done so far! That's right we're back at full capacity (well, sort of) to bring you our breakdown of the musical classic, Singin' In The Rain. We hear Dean's soothing rendition of the iconic song, Daniel learns different ways to say 'Premiere', and everyone has to put up with random bursts of coughing.
And if that isn't enough, we decide to do a giant movie dump on you listeners, and talk about the 48 movies we've seen between us since the last podcast.
So come on in and join our journey!
If you enjoy our show, please support the podcast by becoming a patron! For as little as a dollar a month, there's plenty of rewards and benefits we have lined up for you along the way, including a weekly patron only podcast where we breakdown movies not on the Top 250 list, and the ability to shape the podcast the way you would like it! So please go and check out the page, see if anything interests you, and we hope you can join our little community and help make this podcast grow!
https://www.patreon.com/themoviejourney
FOLLOW US:
Twitter: https://twitter.com/themoviejourney
SHOWNOTES
IMDB 250 Update (2:45)
Singin' In The Rain Breakdown (SPOILERS) (5:04)
Final Thoughts (51:14)
Our Rankings (55:10)
Listener Reviews/Questions/Twitter Poll (56:27)
Next Week's Movie (1:05:29)
What Else We've Been Watching (SPOILER FREE) (1:06:52)
MOVIES REVIEWED
-A Futile And Stupid Gesture
-An Education
-Annihilation
-Atomic Blonde
-Bad Genius
-Betting On Zero
-Black Panther
-Boogie Nights
-Brad's Status
-Braven
-Brigsby Bear
-Columbus
-Downsizing
-Faces Places
-Felon
-Ferdinand
-Game Night
-God's Own Country
-Hard Eight
-Hounds Of Love
-I, Daniel Blake
-John Wick Chapter Two
-Jumanji: Welcome To The Jungle
-Lego DC Super Heroes: The Flash
-Logan Lucky
-Mute
-Only The Brave
-Paddington
-Paddington 2
-Personal Shopper
-Peter Rabbit
-Pitch Perfect 3
-Punch-Drunk Love
-Raw
-Scooby-Doo! & Batman: The Brave And The Bold
-Seeing Allred
-Shot Caller
-Take Your Pills
-The Belko Experiment
-The Cloverfield Paradox
-The Death Of Stalin
-The Greatest Showman
-The Killing Of A Sacred Deer
-The Master
-The Meyerowitz Stories (New And Selected)
-The Ritual
-When We First Met
-Wonderstruck
Play Now