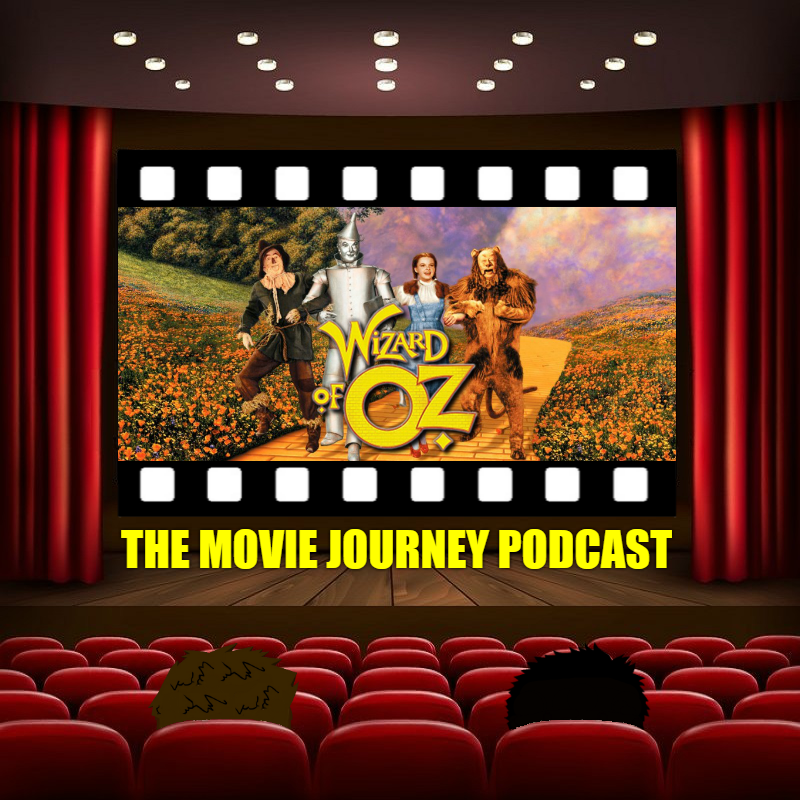 Our journey has finally taken us down the Yellow Brick Road as in this episode of the podcast we are breaking down 1939's "The Wizard Of Oz'. Join us as Dean forgets the characters names, Daniel offers up a like for like comparison that may have you laughing like the witch, and we both lament about how awful Glinda is.
As well as the breakdown, we also have a another crack at a movie quiz and find out the results of last weeks movie draft on 'Movies that are 90 minutes or less' (As well as do this weeks draft on 'Best movies with a female villain'). We then talk about what else we've seen during the week, including the recent action packed comedy sequel 'Deadpool 2'.
So come on in and join our journey!
If you enjoy our show, please support the podcast by becoming a patron! For as little as a dollar a month, there's plenty of rewards and benefits we have lined up for you along the way, including a weekly patron only podcast where we breakdown movies not on the Top 250 list, and the ability to shape the podcast the way you would like it! So please go and check out the page, see if anything interests you, and we hope you can join our little community and help make this podcast grow!
https://www.patreon.com/themoviejourney
FOLLOW US:
Twitter: https://twitter.com/themoviejourney
This episodes promos are from The Ghosts Of The Stratosphere Podcast (@gotstratosphere), Want a weekly podcast discussing comic book matters? That's them! Want daily articles on all sorts of geeky topics? Also them! Want ghost noises? That's them! OOOoooOOoo! Check out Andy, Rob & Chad for all your geeky needs! h
ttps://gotstratosphere.com/
As well as The Countdown Movies & Television Reviews Podcast! (@thecountdown) Join fellow Aussies Paul & Wayne as they countdown their top 10 lists of all things movies (and occasionally TV) and bring their hilariously crude and delightful banter to each of their episodes. A very high recommend from us over here! h
ttp://thecountdownmoviesandtv.podomatic.com/
SHOWNOTES
Introductions/iTunes Reviews (0:00)
The Wizard Of Oz Breakdown (SPOILERS) (11:00)
Final Thoughts (1:12:07)
Our Rankings (1:14:38)
Listener Reviews/Questions (1:16:23)
Twitter Poll Results (1:21:25)
Pop Quiz Asshole (1:23:29)
'DvD' Challenge (1:27:01)
Next Week's Movie (1:30:02)
What Else We've Been Watching (SPOILER FREE) (1:31:47)
Play Now