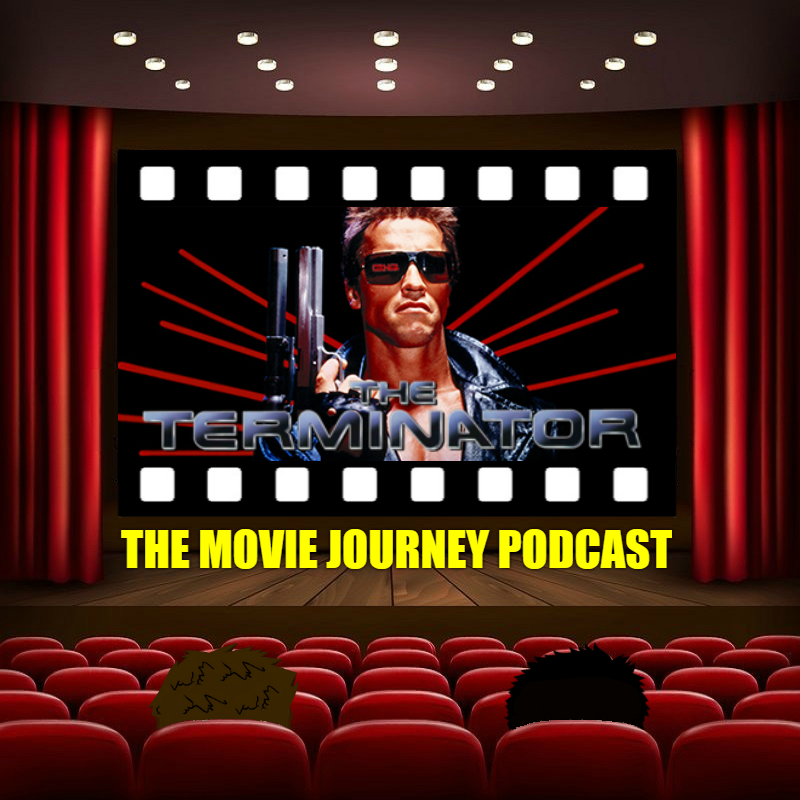 DUN DUN DUN DA-DUN! We've traveled from the future to bring you our breakdown of the 80's sci-fi classic 'The Terminator'! Listen along as Daniel tries his best to do his best yoga poses, Dean brings up early morning aerobics, and we both try our best at some Arnie impersonations.
As well as the breakdown, we also find out the results of last episodes Pod v Pod V in our 'Courtroom Dramas' draft, we then give our 'Top 5 James Cameron Films' and we take a look at our first set of matches in the Sweet 16 of our Best Director Tournament.
So come on in and join our journey!
If you enjoy our show, please support the podcast by becoming a patron! For as little as a dollar a month, there's plenty of rewards and benefits we have lined up for you along the way, including a weekly patron only podcast where we breakdown movies not on the Top 250 list, and the ability to shape the podcast the way you would like it! So please go and check out the page, see if anything interests you, and we hope you can join our little community and help make this podcast grow!
https://www.patreon.com/themoviejourney
FOLLOW US:
Twitter: https://twitter.com/themoviejourney
This episodes promo is from The Movie Geek & Proud Podcast! (@MGnPpodcast) A podcast hosted by two geeky gays as they review their weird taste in film and proud of it! Check them out!
SHOWNOTES
Introduction (0:00)
The Terminator Breakdown (SPOILERS) (7:04)
Final Thoughts (1:13:04)
Our Rankings (1:15:51)
Listener Reviews (1:16:41)
Pod v Pod V Results (1:19:17)
Listener Question (1:20:49)
Our Top 5 James Cameron Films (1:23:30)
Best Director Tournament (1:25:04)
Next Week's Movie (1:25:35)
Play Now