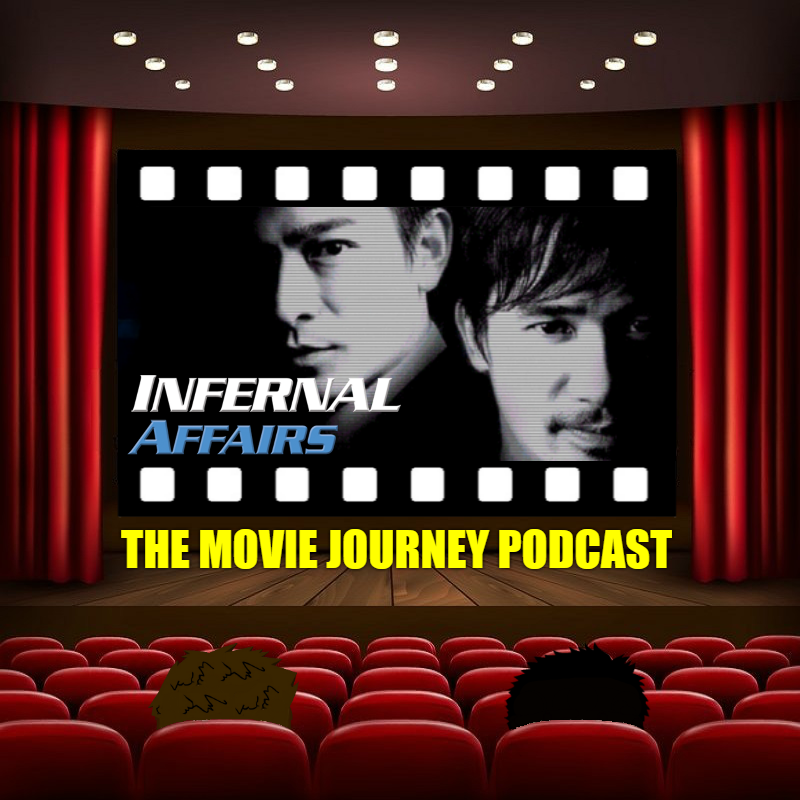 It's Daniel's pick for the breakdown this time, and since he failed last time, he's taking another shot at 'Infernal Affairs'!? Can we 'depart' from our thoughts of a certain remake and discuss this film? Listen along to find out!
As well as the breakdown, we give our 'Top 5 Hong Kong Films' and see who has won our latest competition! We check out who won our latest Pod v Pod movie draft, look at the results of the Final 8 of our 'Best Film of the 1990's' tournament, and then after all of that, we find out what we have in store for the month of October!
So come on in and join our journey!
If you enjoy our show, please support the podcast by becoming a patron! For as little as a dollar a month, there's plenty of rewards and benefits we have lined up for you along the way, including early access to this main show, as well as a weekly patron only podcast where we do breakdowns of films not on the top 250 list. So please go and check out the page, see if anything interests you, and we hope you can join our little community and help make this podcast grow!
https://www.patreon.com/imdbjourney
SHOWNOTES
Introduction (0:00)
IMDB Top 250 Update (5:18)
Infernal Affairs Breakdown (SPOILERS) (7:30)
Final Thoughts (47:34)
Our Rankings (49:43)
Podcast Shout Out: The Contrarians (50:47)
Listener Reviews (54:17)
Question Of The Week (55:57)
Our Top 5 Hong Kong Films (58:50)
Competition Results (1:01:24)
Pod v Pod XXVII Draft Results (1:02:17)
Best 1990's Film Tournament Final 8 Results/Next Matches (1:06:08)
Our Next Movie(s) (1:08:23)
LISTEN ON:
iTunes: https://itunes.apple.com/au/podcast/the-imdb-journey/id1325000302
Whooshkaa: https://player.whooshkaa.com/shows/the-imdb-journey
Spotify: https://open.spotify.com/show/1W7xYjmwAaRnbWqDIe6zhc?si=315Szz5iT5a48hSf1oKyXA
Podbean: https://www.podbean.com/podcast-detail/d4gpd-617e5/The-IMDB-Journey-Podcast
Radio Public: https://radiopublic.com/the-imdb-journey-Wez702
TuneIn: https://tunein.com/podcasts/Film/The-IMDB-Journey-p1119938/
iHeartRadio: https://www.iheart.com/podcast/the-imdb-journey-29496685/
Stitcher: https://www.stitcher.com/podcast/daniel-henderson/the-imdb-journey
FOLLOW US:
Twitter: https://twitter.com/imdbjourney
Facebook: https://www.facebook.com/imdbjourney/
Letterboxd: https://letterboxd.com/imdbjourney/
Daniel: https://letterboxd.com/Hendo/
Dean: https://letterboxd.com/deano_j88/
This episodes promo is from The Contrarians! (@ContrarianPrime) Alex & Julio challenge popular opinion by praising the movies you hate and trashing the movies you love. A great listen! http://www.wearethecontrarians.com/
Play Now