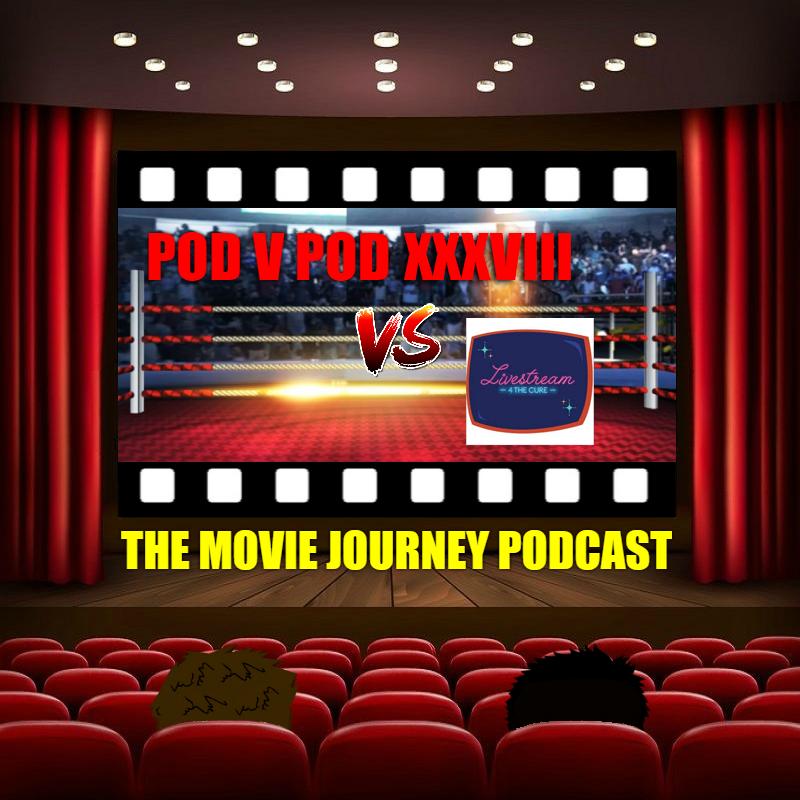 We've got a special Pod v Pod this week, as some of you may have already seen, we were part of The Livestream 4 The Cure with The Epic Film Guys where we battled it out in what is now been made 'Pod v Pod XXXVIII'. It was a helluva time, and we couldn't be more proud of the The Epic Film Guys for raising over $15,000 for The Cancer Research Institute.
We also give our Top 5 One on One Film Duels and talk about what else we've been watching recently, including the new Spike Lee Joint 'Da 5 Bloods'.
So come on in and join our journey!
If you enjoy our show, please support the podcast by becoming a patron! For as little as a dollar a month, there's plenty of rewards and benefits we have lined up for you along the way, including a weekly patron only podcast where we breakdown movies not on the Top 250 list, and the ability to shape the podcast the way you would like it! So please go and check out the page, see if anything interests you, and we hope you can join our little community and help make this podcast grow!
https://www.patreon.com/themoviejourney
FOLLOW US:
Twitter: https://twitter.com/themoviejourney
SHOWNOTES
Intro / Polls (2:35)
Pod v Pod XXXVIII (4:10)
Question Of The Week / Our Top 5 One On One Duels  (56:23)
Pod v Pod XXXVII Draft Results (1:04:36)
Tournament Of Champions Round 4 Matches (1:06:51)
What Else We've Been Watching (SPOILER FREE) (1:07:27)
MOVIES REVIEWED:
Atonement
Blood Simple
Da 5 Bloods
Disclosure: Trans Lives On Screen
Free Willy
Hanna
The High Note
The Last Days Of American Crime
The Lovely Bones
Mary Queen Of Scots
The Mask Of Zorro
Miller's Crossing
Ponyo
The Show Must Go On: The Queen + Adam Lambert Story
Trolls World Tour
Play Now